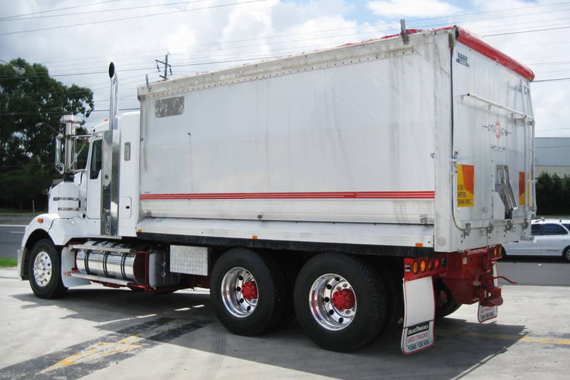 In addition to financing Tip Trucks, we also provide Lease Finance for all types of Dog Trailers, Pig Trailers and Tipping Trailers. See the Trailer section of our site for more information.
Below is a list of some Tip Trucks that you might be familiar with:
Mack Tip Trucks Volvo Tip Trucks Kenworth Tip Trucks Scania Tip Trucks Western Star Tip Trucks Sterling Tip Trucks


If you are looking at approximate weekly payments relating to a particular Tip Truck, please input the purchase price into our Truck Loan Repayment Calculator. If then you wish to move straight towards finance approval, you can contact us direct on 0412 579 760 or complete the ONLINE PRE-APPROVAL page of our web site.