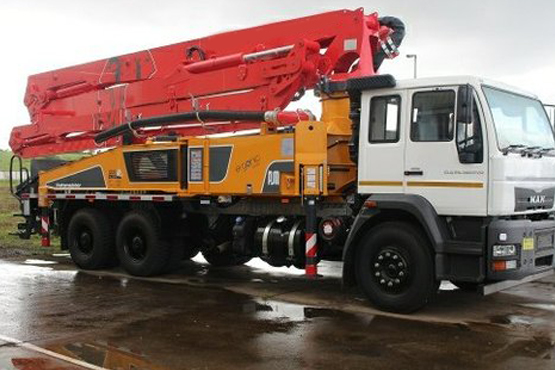 Given our specialist involvement in the Heavy Equipment Industry, we are a good fit for many Civil Construction Companies seeking Concrete Pump Finance. These deals are at times quite complex and need to be assessed by skilled Finance Bizz, in order for the client to receive the best funding outcome. Our team of specialists routinely offer great deals on Concrete Pump Finance to applicants Australia Wide.
What are the Different Types of Concrete Pumps We Finance?
Boom Pumps – 12 to 65 metre reach
Line Pumps – low pressure pumps through to high pressure pumps
Tower Booms – 50 plus metre reach
Trailer Pumps – both low pressure and high pressure pumps
The above mentioned is just one example of Concrete Pump Finance whereby we have provided a positive outcome for our client. Given the fact that our team has experience in funding line pumps, boom pumps, tower booms and trailer pumps, we can do deals for those looking to purchase a pump for small back yard jobs right through to clients that are looking to purchase a pump for the large scale jobs such as the construction of a high rise building.
How Do We Achieve More Success on Concrete Pump Finance Than Our Competitors?
We specialise in this type of equipment finance
Extensive knowledge of concrete pumps, means we can structure deals to ensure our Credit Manager approves the deal
Finance consultants that specialise in the preparation cashflow projections that can mitigate risk in a transaction if servicing is marginal
Finance approvals can be given with or without financial statements
A Credit Team that has the ability to think outside of the box
Please see below list of Concrete Pumps that we have Financed:
Good web sites to search when looking for new Concrete Pumps for sale or used Concrete Pumps for sale, are Construction Sales, Trade Earthmovers, Quick Sales, Machines 4 u or any Machinery Auctions.
To get an idea on approximate weekly payments relating to a particular purchase of a Concrete Pump, please input the purchase price into our Finance Calculator. Or to see if you are eligible for Concrete Pump Finance Pre-Approval, please apply online now for instant approval.