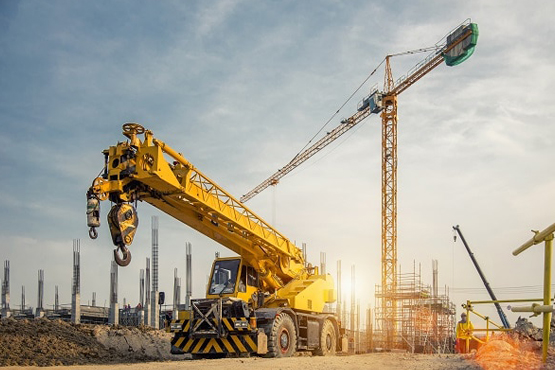 Our staff have a high level of understanding with respect to company / trust structures along with a keen eye for detail when assessing profit and loss statements and balance sheets of complex company structures. We strive to make the Crane Finance process as simple as possible for our clients and seek to offer a finance structure most suited to a particular company structure.
What are the Different Types of Cranes that We Finance?
Tower Cranes – Flat Top, Hammerhead, Self-Erecting for high rise construction
All Terrain Cranes – Versatile cranes that can move quickly on or off road
Rough Terrain Cranes – for use on rough terrain such as mine or civil construction job sites
Lattice Boom Crawler Cranes – where heavier on ground lifting is required
The above mentioned funding scenario relating to Tower Crane Finance is just one example. Other funding scenarios relate to Cranes of all types for those operating in various Heavy Lifting Industries.
How Can We do the Crane Finance Deals that others cannot?
Our Analysts can analyse complex company financial statements
We specialise in providing Equipment Finance to those in Finance Bizz
Our Credit Team have had years of experience looking at Crane Finance transactions
Experience in dealing with large businesses with multiple entities
Diverse product range specific to Crane Finance
Some of the types of Fixed Tower Cranes and Mobile Cranes we have provided lease finance for are;
Please call one of our Finance Consultants on 0412 579 760 to see how we can help with respect any aspect of Crane Finance. Alternatively, you can apply online by inputting your details on our Finance Pre-Approval  page to obtain a Crane Finance approval.