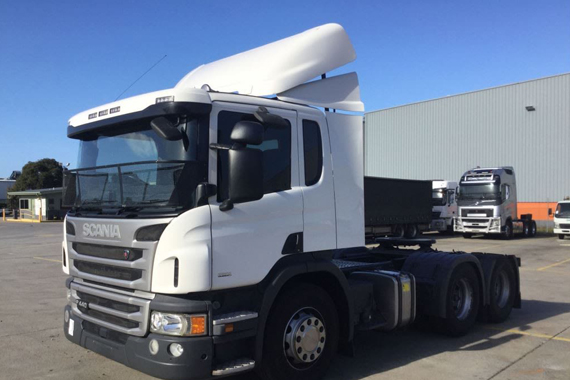 Whether you need a 130 tonne rated Truck towing 3 trailers or a 70 tonne rated Truck towing a single trailer for General Freight – we have the ability to handle finance for any size truck you require.
We enjoy working on deals relating to the purchase of Prime Movers, as we aware that the Transport Industry keeps Australia moving.
Below is a list of Prime Movers that we have financed for our clients:
Mack
Volvo
Freightliner
Mercedes Benz
Western Star
Kenworth
Scania
Peterbilt
To work approximate weekly payments on any proposed Prime Mover purchase, please input the purchase price into our Truck Loan Calculator. If you then wish to seek a finance pre-approval, you can either call us direct on 0412 579 760 or complete the ONLINE PRE-APPROVAL page of our web site.